Summary
Year of study
Credits
Lecture hours
Lab / Demo hours
Screening hours
Clinic hours
First Year
43(45)
510
255(315)
30
0
Second Year
41.1
435
270
30
150
Third Year
39.16
360-390
120-180
0
390
Fourth Year
25
0
0
0
1600
Program Totals
150.26
1305
645-765
60
2140

Total Program Hours 4150-4270
Sequential
Team
Opto
Course
Credits
1st Year: Fall
SBS1
Systemic Biomedical Sciences 1
4
APP1
Applied Pharmacology 1
3
APO1
Applied Optics 1
4
PCO1
Principles and Practice of Primary Care Optometry I
2
CCO1
Cultural Competency in Optometry I
2
CCL1
Cultural Competency Language Lab I (Optional)
(1)
HDA0
Human Development and Aging
2
OAP1
Integrative Ocular Anatomy and Physiology I
2.5
1st Year: Spring
SBS2
Systemic Biomedical Sciences 2
4
APO2
Applied Optics 2
4
PCO2
Principles and Practice of Primary Care Optometry 2
2
VS01
Vision Screenings
0.5
CCO2
Cultural Competency in Optometry 2
2
CCL2
Cultural Competency Language Lab 2 (Optional)
(1)
OAP2
Integrative Ocular Anatomy and Physiology 2
3
APP2
Applied Pharmacology 2
3
OCD1
Integrative Optometric Case Discussions 1
1
1st Year: Summer
LFC0
Perception of Light, Form and Color
4
Team
Opto
Course
Credits
2nd Year: Fall
SBS3
Systemic Biomedical Sciences 3
4
APO3
Applied Optics 3
4
PCO3
Principles and Practice of Primary Care Optometry 3
5
VSC1
Vision Screenings and Clerkship
1
MBV0
Ocular Motility and Binocular Vision
4
ODS1
Ocular Disease 1
4
OCD2
Integrative Optometric Case Discussions 2
0.5
2nd Year: Spring
PCO4
Principles and Practice of Primary Care Optometry 4
5
CLK1
Clinical Clerkship
1
CSA0
Comprehensive Clinic Skills Assessment
0.1
PCL0
Primary Care Contact Lenses
3
ODS2
Ocular Diseases 2
4
DVT1
Developmental Optometry and Vision Therapy 1
3
EPH0
Epidemiology and Public Health
2
OCD3
Integrative Optometric Case Discussions 3
0.5
Team
Opto
Course
Credits
3rd Year: Summer
PC01
Patient Care 1
0.66
OVR0
Vision Research
2
3rd Year: Fall
ODS3
Ocular Diseases 3
4
DVT2
Developmental Optometry and Vision Therapy 2
3
PLV0
Primary Care Low Vision
3
GRO0
Geriatric Optometry
1.5
PDO0
Pediatric Optometry
1.5
EBO0
Clinical Reasoning and Evidence-Based Optometry
1
POE0
Profession of Optometry and Ethics
1
PCO2
Patient Care 2
4
PBM0
Publishable Manuscript Submission
0.5
3rd Year: Spring
ACL0
Advanced Contact Lenses
2
AVT0
Advanced Vision Therapy
2
ALV0
Advanced Low Vision
2
NOR0
Neuro-Optometric Rehabilitation
2
AOD0
Advanced Ocular Diseases
2
AEP0
Advanced Electrophysiology
2
SSV0
Sports Vision
2
PMT0
Practice Management
2
RVS0
Review Seminar
1
PCO3
Patient Care 3
4
Team
Opto
Course
Credits
4th Year Clinic Program
PC40
Patient Care, Bayamón Clinic
2.5
PC41
In- House Satelite Clinics, Rio Piedras Clinic
2.5
PC42
In- House Satelite Clinics, Caguas Clinic
2.5
PC43
In- House Satelite Clinics, Santurce Clinic
2.5
PC44
In- House Satelite Clinics, Hato Rey Clinic
2.5
PC45
In- House Satelite Clinics, Juana Diaz Clinic
2.5
LE01
Local Externships Sites, Site 1
2.5
LE02
Local Externships Sites, Site 2
2.5
LE03
Local Externships Sites, Site 3
5
LE04
Local Externships Sites, Site 4
5
EA01
Externships Sites Abroad, Externship Site 1
2.5
EA02
Externships Sites Abroad, Externship Site 2
2.5
EA03
Externships Sites Abroad, Externship Site 3
5
EA04
Externships Sites Abroad, Externship Site 4
5
Total
150.25
Integrative teaching is emphasized in both the Academic Department (didactic teaching) and Patient Care Department (clinical instruction) in the new curriculum. The concept is to provide students with a clinical perspective in basic science concepts, thereby developing conceptually based clinical reasoning skills applicable to entry-level practice.
The Academic Department is no longer differentiated into a Basic Science Department and a Clinical Science Department. Hence, courses under this curricular structure are not to be defined as purely basic science courses or clinical science courses. They are assembled and taught in one of the following three manners:
• as conceptually-inclined courses with clinical relevance
• as clinically-inclined courses with conceptual significance
• as a parallel–corresponding courses with equivalent conceptual and clinical relevance
Common denominators among courses in these categories are intended to facilitate the students' ability to develop clinical reasoning with a conceptual background. Based on this model, emphasis on concept and application varies depending on the course modality.
Presentation of material will be cohesive and synchronized by either integrating or correlating basic and clinical concepts. Conceptually inclined courses and clinically inclined courses require an integrative presentation, whereas parallel-corresponding courses are presented correlatively. Integrative
presentations of conceptually inclined courses involve discussion of clinical associations that are pertinent to the predominant basic science topic taught. In the same manner, clinically inclined courses are taught providing basic science concepts related to the clinical topic
discussed to provide background comprehension.
Parallel-corresponding courses consist of proportioned presentations of health concepts related to primary ocular diseases and ocular diseases secondary to systemic conditions, with their respective clinical applications utilizing a complementary approach. Elective courses also form part of the new curriculum. The purpose of these courses is for the optometric student to further enhance their knowledge in specific areas within optometry
in order to encourage the students to apply for optometric residency programs. All these electives are to be offered in the spring term of the third year and all will be evaluated on a pass/no pass basis. The optometric third-year student must enroll in five elective courses.
Conceptually-Inclined Course with Clinical Relevance
Opto SBS1-3: Systemic Biomedical Science 1-3
Opto APP1-2: Applied Pharmacology 1-2
Opto APO1-3: Applied Optics 1-3
CCO1-2: Cultural Competency in Optometry 1-2
CCL1-2: Cultural Competency Language Lab. 1-2
Opto HDA0: Human Development and Aging
Opto OAP1-2: Integrative Ocular Anatomy and Physiology 1-2
Opto LFC0: Perception of Light, Form, and Color
Opto MBV0: Ocular Motility and Binocular Vision
Opto EPH0: Epidemiology and Public Health
Opto RVS0: Review Seminar
Clinically-Inclined Courses with Conceptual Significance
Opto PCO1-4: Principles and Practice of Primary Care Optometry 1-4
Opto OCD1-3: Integrative Optometric Case Discussions 1-3
Opto PCL0: Primary Care Contact Lenses
Opto DVT1-2: Developmental Optometry and Vision Therapy 1-2
Opto OVR0: Vision Research
Opto PLV0: Primary Care Low Vision
Opto GRO0: Geriatric Optometry
Opto PDO0: Pediatric Optometry
Opto EBO0: Clinical Reasoning and Evidence-Based Optometry
Opto POE0: Profession of Optometry and Ethics
Opto PMT0: Practice Management
Efective Courses
Opto AVT0: Advanced Vision Therapy
Opto ALV0: Advanced Low Vision
Opto NOR0: Neuro-Optometric Rehabilitation
Opto AEP0: Advanced Electrophysiology
Opto SSV0: Sports Vision
Opto ACL0: Advanced Contact Lenses
Opto AOD0: Advance Ocular Diseases
Parallel-Corresponding Courses with Equivalent Conceptual and Clinical Relevance
Opto ODS1-3: Ocular Diseases 1-3
Opto AOD0: Advanced Ocular Diseases (elective course)
The Patient Care Department also has changed in the new curricular structure. Students will enroll in Vision Screenings commencing the spring term of the first year. In addition, clinical clerkships have been added to the second year program. Clinical clerkships consist of student observations in third and fourth-year interns clinical rotations to observe intern/patient, doctor/patient, and intern/doctor interactions. As students become more proficient in primary eye care procedure, they will be allowed to have limited participation in the examination.
The fourth-year clinical program consists of a total of 25 credits, to be completed before the graduation date. It will be required of all fourth-year clinic interns to provide primary eye care at the School main clinic and the in-house satellite clinics, as well as providing care in the School's secondary care clinics. In addition, they must complete part of their clinical education at IAUSO approved external clinic sites. These sites encompass all types of clinic practice scenarios; hospitals, private single and group optometric offices, ophthalmology offices, and optometric practices that provide secondary, specialized optometric service such as vision therapy, low vision, and specialty contact lenses.
In order for any student to be able to register in the third year clinic program, all first and second year coursework must be successfully completed before registration. In order for any student to be able to register in the fourth year clinic program all first, second and third year coursework, including all clinics, must be successfully completed before registration.
1st year
Opto VS01: Vision Screenings
Opto OCD1: Integrative Optometric Case Discussions 1
2nd year
Opto VSC1: Vision Screening and Clerkships
Opto OCD2: Integrative Optometric Case Discussions 2
Opto PCL0: Primary Care Contact Lenses
Opto CLK1: Clinical Clerkships
Opto OCD3: Integrative Optometric Case Discussions 3
| | |
| --- | --- |
| 3rd year | Opto PC01-PC03: Patient Care 1-3 |
4th year
Opto PC40: Bayamon Main Clinic
Opto PC41-45: In-House Satellite Clinics (5)
Opto LE01-04: Local Externship Sites
Opto EA01-04: Externship Sites Abroad
The Primary Eyecare Residency Program emphasizes:
Advanced post-doctorate training to develop proficiency in primary eye care optometry

Enhanced experiences within multi-disciplinary clinical settings

Training in pre-and post-ophthalmic operative care
This one-year residency program will also provide the resident with experience in teaching and research. The Resident will receive a $25,000 stipend. The Primary Eyecare Residency is sponsored by the Inter American University of Puerto Rico, School of Optometry.
Apply Now!
Complete application before December 31 of the previous year through the ORMatch. (

https://natmatch.com/ormatch/

)

Eligibility Criteria:

Applicants must have attained the Doctor of Optometry (O.D.) degree from a school or college accredited by the Accreditation Council on Optometric Education (ACOE)

NBEO Part I, II and III completed

Eligible to be licensed as an optometrist in the United States

Three recommendation letters: 1 Director and 2 Full-time professors.

Essay of interest in the program

Curriculum Vitae

Be available for interview

Basic conversational Spanish language skills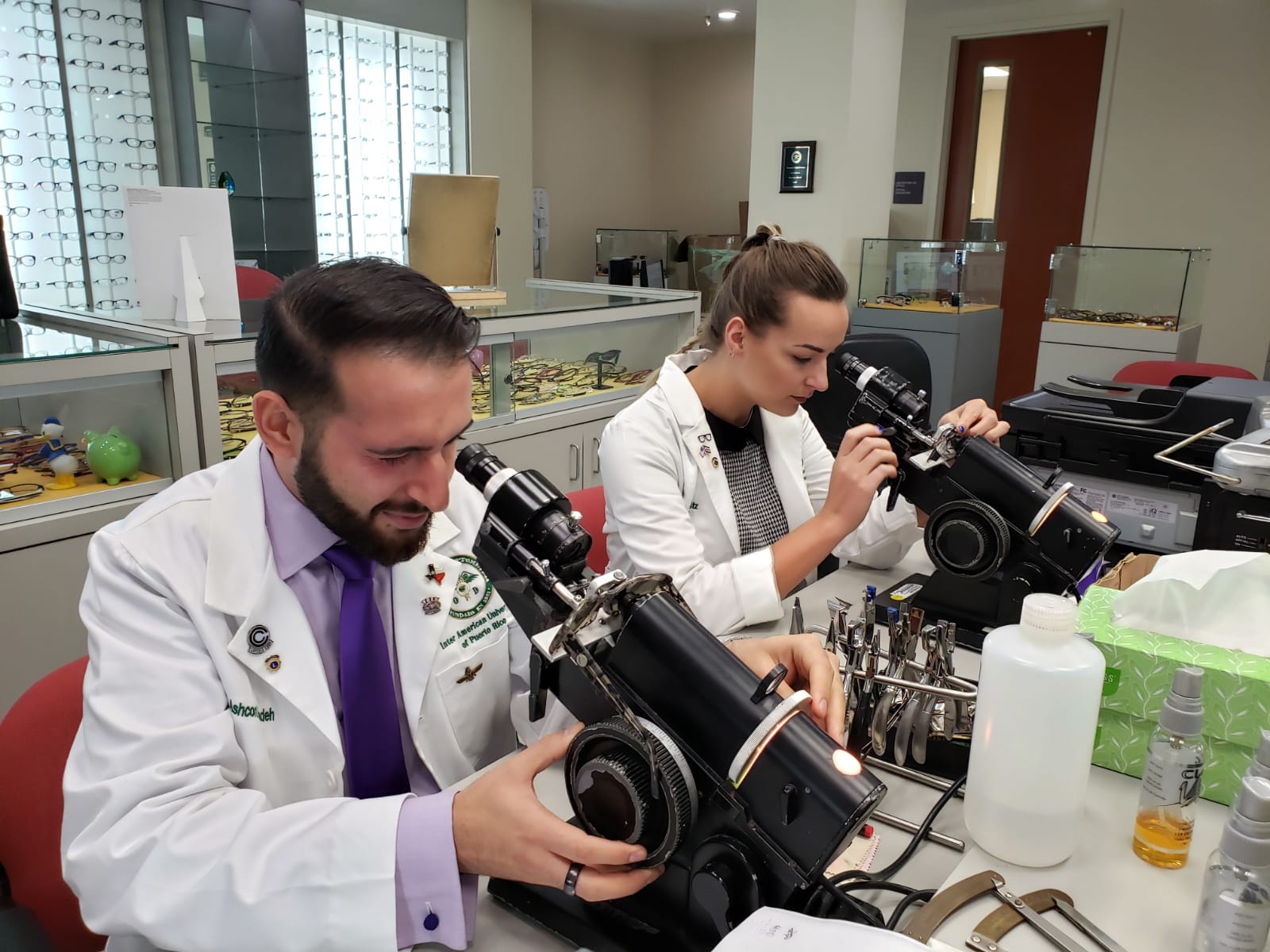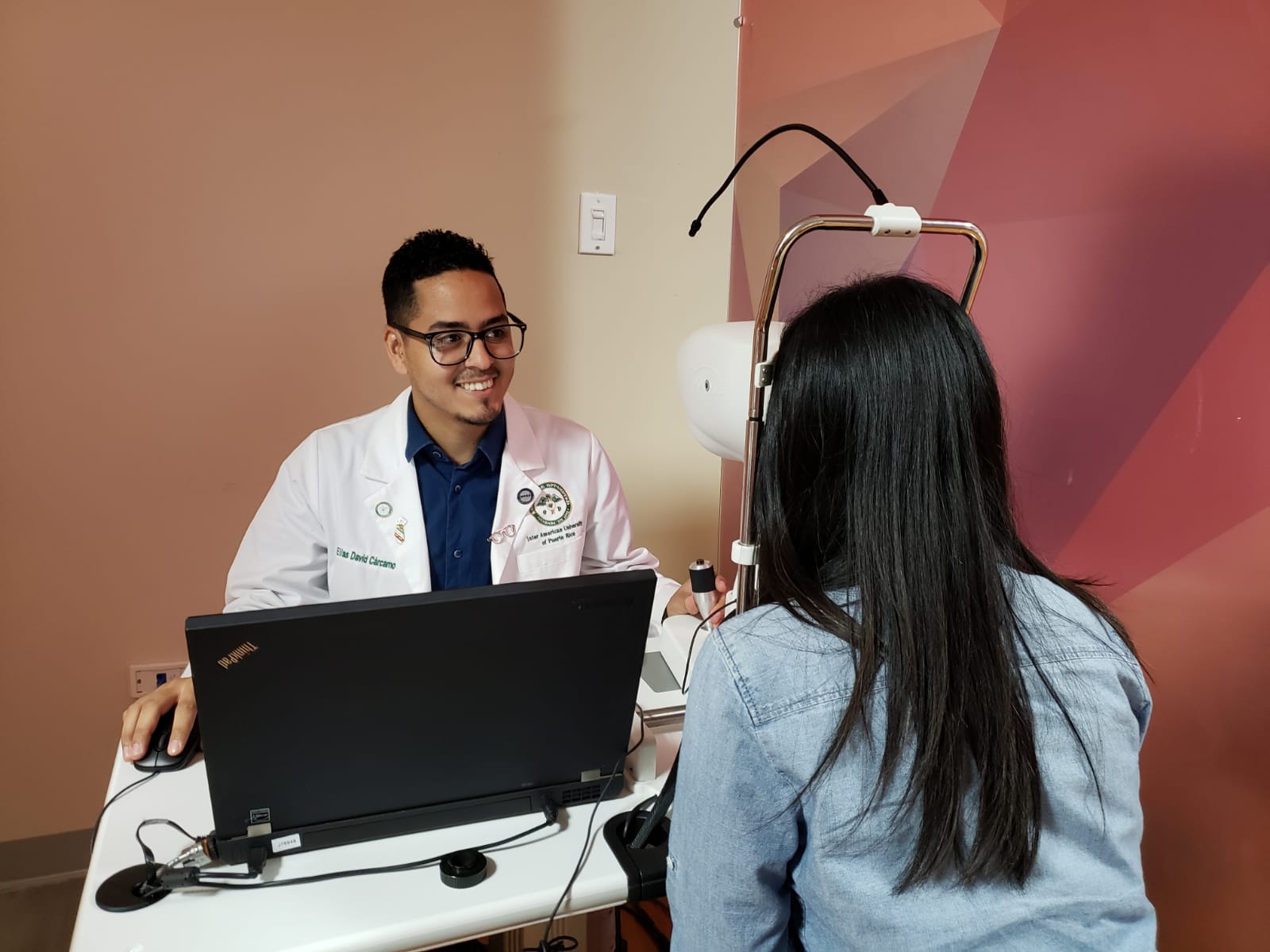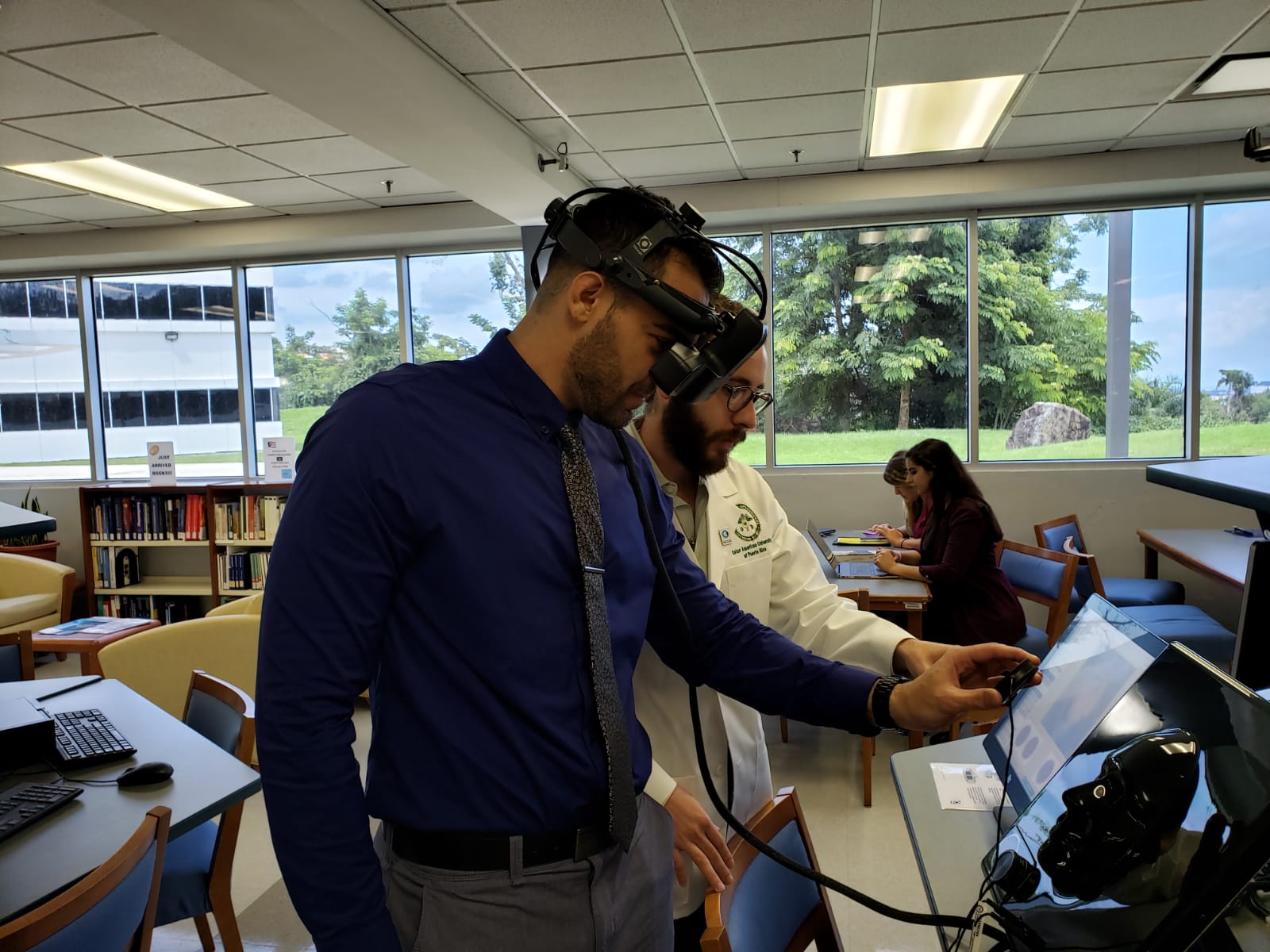 ---
---
---
Academic-Administrative Calendar - First Summer Session - June 2020 (Term 2020-50)
Summer 2020
June Term (2020-50)
May 1 to June 10, 2020
Disbursement Memo
May 1 to June 4, 2020
Course selection and payment of tuition*
May 25 Monday
Holiday: Memorial Day
June
4 Thursday
Last day for partial withdraw with 100% of reimbursement of tuition costs (not including fees)
4 Thursday
Last day for total withdraw with 100% of reimbursement of tuition costs (including fees)**
5 Friday
First day of classes
5 Friday
Period for late registration and class changes
6 Saturday
Course cancelation for students that failed to pay the tuition
8 Monday
Last day for partial withdraw with 75% of reimbursement of tuition costs
10 Wednesday
Last day for partial withdraw with 50% of reimbursement of tuition costs
11 Thursday
Last day for faculty to enter "AW" in the Electronic Record, if applicable
12 Friday
Last day for Administration to enter changes in the student's registration report. "Cut-off Date/Enrollment Process"
13 Saturday
Initial accreditation and reimbursement***
15 Monday
Last day for application for graduation at the end of summer sessions
16-17 Tuesday - Wednesday
Check delivery to students and Direct Deposit
25 Thursday
Last day for partial and total withdrawal with a "W" and to present any reclamation related to the grade reports of the previous session
25 Thursday
Last day of classes
26 Friday
Final exams
27 Saturday
Last day to register grades in the Electronic Record
* Each unit will use the days they deem necessary.
** For total withdraws use the Institutional Policy and Procedures for Reimbursements and Repayments.
*** From this day forward there will be accreditation every Tuesday and Thursday, and on Fridays, there will be accreditation and reimbursement until June 25, 2020. The student checks will be sent no later than three (3) days after the reimbursement process.
PRINT CALENDAR
---