The National Board of Examiner in Optometry (NBEO) administers examinations several times each year. Passing all parts is required by most state boards and Puerto Rico in lieu of written examinations for state optometric licensure.
Inter American University School of Optometry students are eligible to apply for and take:
PART 1
Applied Basic Sciences (ABS)
3rd Professional year/spring semester
PART 2
Patient Assessment and Management (PAM)
December of 4th Year
PART 3
Clinical Skills Exam (CSE)
During 4th Year
Students at Inter American University of Puerto Rico School of Optometry are required to pass Applied Basic Science (Part 1) of the National Board of Examiners in Optometry examination in order to graduate of the School's Professional Degree Program. Students need to authorize that their scores be sent to Inter American University of Puerto Rico School of Optometry. All individual scores received will remain confidential.
In order for the School to certify student eligibility to take ABS, the student must have successfully completed all first and second year course work and must have been registered in all the third year fall term program, including all clinics.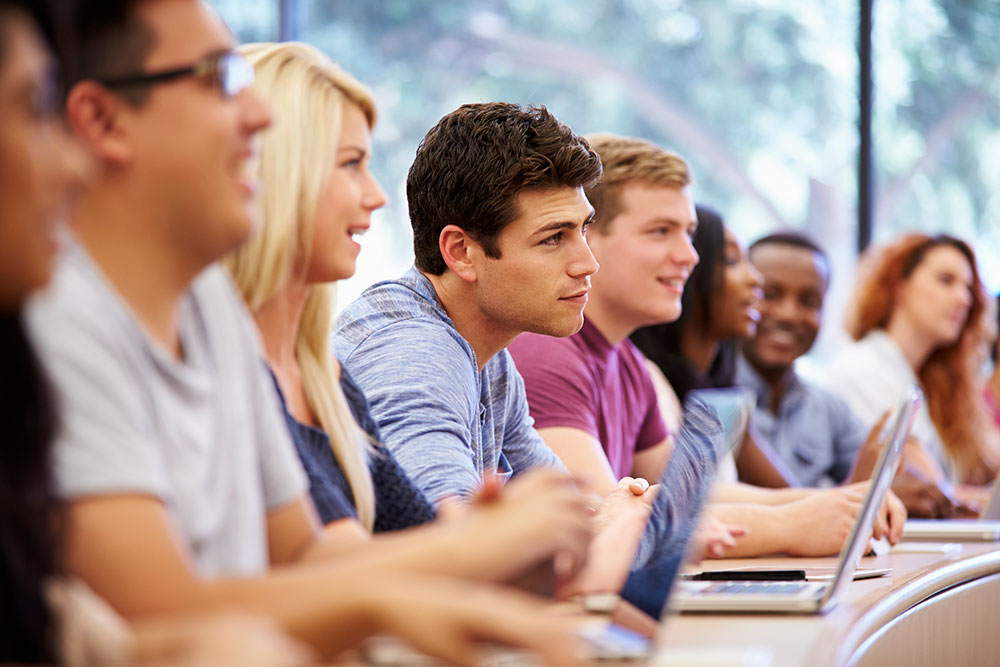 Phase 1
Take a look to the Requisites
90 credits or more from an accredited university. It must include 54 credits in the following prerrequisites:


| COURSE OR AREA | MINIMUM NUMBER OF CREDITS |
| --- | --- |
| General Biology | 6 credits |
| Microbiology | 3 credits |
| General Chemistry | 6 credits |
| Organic Chemistry | 3 credits |
| Calculus | 3 credits |
| General Physics | 6 credits |
| General Psychology | 3 credits |
| Statistics | 3 credits |
| English | 6 credits |
| Humanities | 6 credits |
| Social Sciences | 6 credits |
| Biochemistry | 3 credits |
| Total | 54 credits |

2.50+ General GPA (Grade Point Average)
2.50+ Requisite courses RGPA (Required Course work Point Average)
300 score or higher in the Academic Average of OAT test.
Complete and send the Supplemental Application Form ( https://www.optonet.inter.edu/docs/supplementary_app_form.pdf)

By mail: IAUPR School of Optometry (500 John Will Harris, Bayamón, PR 00957)
By email: admissions@opto.inter.edu
Complete your OptomCas Application https://www.optomcas.org
Application Period must be fill out after July 1st of the previous calendar year and no later than May 31st of the calendar year in which admission is requested
Official transcripts
Letters of Recommendation (1-Professor and 1-Optometrist)
Take the Optometry Admissions Test (OAT) https://www.ada.org/en/oat
The Optometry Admission Test (OAT) should be taken no later than July 1 of the calendar year for which the candidate requests admission. The candidate must request that the results of this test be sent directly to the OptomCas service.
Phase 2
Appointment for Interview (in person or via skype)
Interview Preparation
The Committee explores the candidate's strengths using five criteria:
Concern for career objectives
Knowledge of the profession
Communication skills in English and Spanish
Motivation
Self- confidence
This is an opportunity to ask any questions you have about the program and the school. Be prepare!
Welcome! We can't wait to meet you on The Orientation Week.
Admissions for:
Veterans
All programs of the University are authorized by both the Veterans' Administration and the Department of Education of the Commonwealth of Puerto Rico. Veterans intending to enroll and receive VA educational benefits should submit an application through the Office of the Registrar of the Campus in which they intend to pursue studies.
Foreign Students
Foreign students should direct their inquiries to the Campus they plan to attend. As part of the admissions requirement, Inter American University of Puerto Rico reserves the right to interview the applicants. If the applicants are approved for admission, the Admissions Office fills out the I-20 Form A from the Immigration and Naturalization Service, which enables them to obtain student visas.
Transfer Students
Application for transfer (que abra el PDF de este link https://www.optonet.inter.edu/docs/transfer_application.pdf)
Students who discontinue studies for two semesters or more or two trimesters or more should request readmission at the Office of the Registrar of the Campus to which they seek admission. All requests should be made at least one month before the following enrollment period.
Students who have taken courses at another institution of higher learning should present official evidence of the credits taken. This evidence will be submitted to the appropriate office for evaluation.
Students readmitted will follow the School Catalog and the rules and regulations in effect at the time of their readmission.
Contact:
Fernando L. Acosta
Director of Student Services and Financial Aid
Extension – 2567
facosta@opto.inter.edu
Dra. Iris Cabello
Dean for Students Affairs
Extension – 2567
icabello@opto.inter.edu